Marvelous Limo Party Bus Rentals In Toronto
Exclusive Fleet
Party limo bus becomes a sensation nowadays in all age groups, especially youth, for making celebrations. Being a leading limo party bus company in GTA, we share our best and large fleet of party limo vehicles to fit every occasion. Some of our Toronto Party Bus accommodate twenty passengers, whereas others can carry more than fifty. Besides, we have an extensive variety of party bus Toronto that accommodate different group sizes. You just need to tell us about your requirements and the size of the gathering you would like to invite. Also, do not worry about sharing your unique queries with us; we will do our best to meet your desires. However, our supportive staff will assist you in selecting the perfect size of limo bus for your party bash.
Ultimate Limo Party Bus Service
We strive to succeed in the customer's expectations in every ride. Our limo buses' latest and advanced features add more fun and frolic to your celebrations. Besides, our all-party bus limousines are equipped with modern and advanced features, including stunning neon lighting, hardwood floors, favorable music sounds, a cozy aura, and more. Further, our well-trained chauffeurs provide their finest hosting and on-time services to delight the client's experience.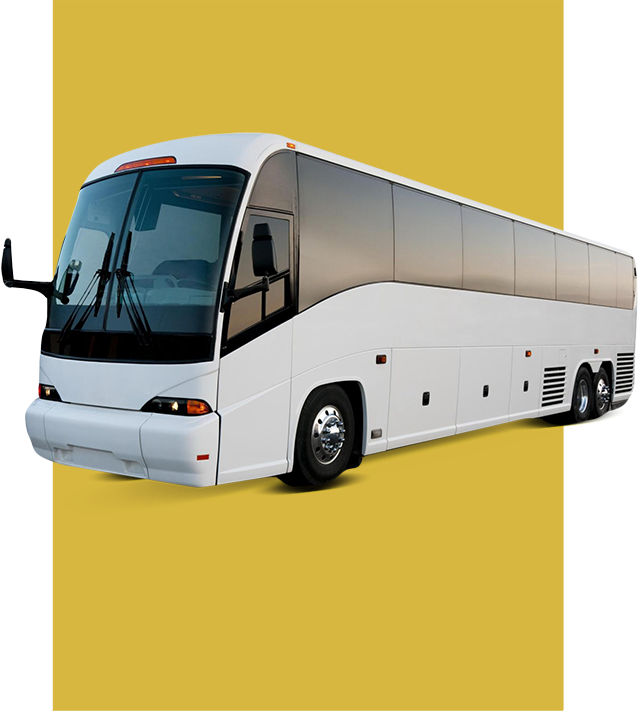 Why prefer our Toronto Party Bus Rentals?
From the details mentioned earlier, you will get to know that we have the largest fleet of elegant and lavish party vehicles. Additionally, we have courteous and well-trained chauffeurs to amuse your riding experience. We are assured that when you deal with us and take advantage of our exclusive services, you will surely come back to share more deals with us. Being one of the best limousine companies in the GTA, we also provide cheap prices and great deals throughout the year. Our presentation is so classy and aligned that you can pick up the vehicle of your choice. Even the booking procedure is just far as picking up the call. Catch up with us at the right time to enjoy our most impressive offers and deals. We can also arrange a special pricing model for the prom by allotting our smaller passenger bus. Even you can accommodate our stretch limos to throw and enjoy your kitty parties. Get a Quote that satisfies your needs!
Latest Features and Favourable Perks
Many of our clients love to hire our party bus rentals in Toronto only because of our amazing party buses. These party bus limousines have advanced features and gadgets that make traveling and parties more enjoyable. In detail, most of our party bus rentals in Toronto have equipped with fantastic sound systems so that you will enjoy your favorite playlist while riding to your destination. Also, in some of our party limos, an LCD TV is set up so you can enjoy the music videos and much more on your fun ride. The features exceed the chauffeur's coach as well. The latest GPS and satellite navigation systems are installed in every party bus to reach your venue on time after managing traffic and avoiding creepy roads. In addition, our chauffeurs pleasantly host you and fulfill your specific demands (if any). Most importantly, they ensure you get a comfortable and luxurious ride experience in our exclusive party fleets.
Best Prices
Our limo party bus services surely surprise you with their pricing model. Rental party buses in Toronto are often considered expensive by many people. Well, if you calculated the cost per passenger based on the traditional limousine, you will realize that cost on an individual basis is cheaper. In fact, in some cases, it is more convenient and inexpensive than a taxi cab. Of course, as compared to the party halls, it offers additional benefits of the party with travel. It makes your night-outs secure and drops you safely to your place (as per the prior deal). Our party transportation is open and available for everyone who desires to celebrate in the lavish surroundings.
Finding a perfect party bus on rent for your special occasion is relatively easy when you have a partner like 6PartyBusToronto. With our years of experience, we assist you in hiring the finest and most exquisite transportation solutions that fulfill your requirements. Whatever the reason for the celebration or wherever you want to travel, we have an exclusive range of bus limo rentals to make every event memorable and exceptional. Connect with us to explore and find the most exciting way to captivate the heart of your loved ones and offer them a beautiful evening to chill out. Call us today for a free quote!
FEATURED SERVICES
More Than Just a Party Bus Rental Company In Toronto
What our clients say about us
"My driver was absolutely amazing. My flight was delayed and, due to an accident, we were stuck on the highway for 2 hours and the driver could not have been better. I felt safe, and thought he had a wonderful handling of the situation. He was awesome."
Susan Lama
RETAIL EXECUTIVE
"I am a wedding planner & have had the pleasure to work with them for a wedding. Their feedback, versatility and persistence were greatly appreciated, as we worked through many changes and details."
Evelyn Skiles
WEDDING PLANNER