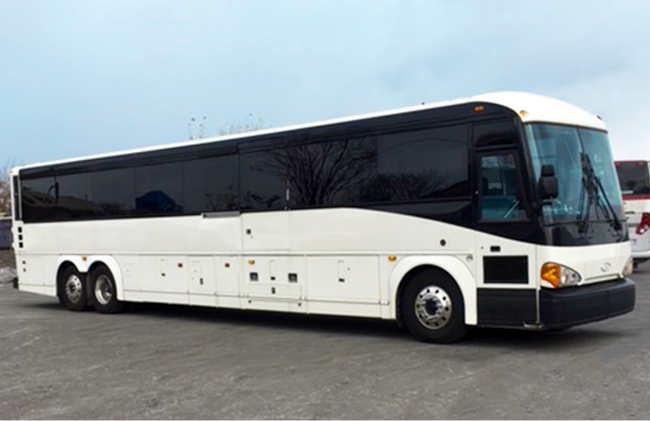 About Us
You can trust 6Party Bus Toronto; we are highly lauded for the excellent limo rental services in the province.
For your personalized style event, our tailored packages and transportation choices are available; you can make a pick depending on the party and number of guests invited. With us, you can get comprehensive options from renting a vintage car to a limo bus.
In addition, we do a time-to-time quality check on our fleet and recognize every possible situation to give you the most convenient limo ride. Our fleets are fitted with state-of-the-art facilities & state-of-the-art technology, including high-tech GPS, monitoring, and navigation system, to ensure complete safety during travel.
Our chauffeurs are highly competent and have years of driving experience, ensuring every passenger's safety and comfort.
Being a reputable rental fleet company, we aim to provide services to our clients for almost every need, occasion and price. Customer loyalty is of utmost importance to us, and we always strive to deliver services that surpass all of our clients ' standards.
We are loved by various individual groups and skilled companies, including government and state leaders, company managers, senior workers, youth, newlywed couples and a variety of private customers who rely on us for their limo rental needs.
It is the outcome of our hard work and strong vision, and so when renting a limo, we know what our customers need or want. It's not like one person can rent a limo every day. Hence, ensuring their limo ride absolutely luxurious and memorable is our privilege.

Testimonials
""I had the pleasure of hiring their bus services for my daughter's birthday party, and it was indeed a night to remember! The staff were incredibly helpful throughout the entire process and went above and beyond to make sure the event was a success. The bus was spacious and well-maintained, and the driver was professional and courteous. My daughter and her friends had a blast and were all smiles throughout the entire ride.""
""I recently had the pleasure of attending an event hosted by them, and it was a night to remember! The bus was spacious, clean, and well-maintained. The staff were friendly, professional, and accommodating. They went above and beyond to ensure everyone on board was comfortable and having a great time. The driver was knowledgeable and kept everyone safe during the entire ride.""
""I recently hired them for an event, and it was a great decision! The staff were friendly and professional and went above and beyond to make sure everything was taken care of. The bus was spacious and well-maintained, and the driver was knowledgeable and kept everyone safe during the entire ride. Everyone had a great time, and the staff made sure the event went smoothly from start to finish.""
""Me and my friends were thrilled with the experience of their bus for our party. I highly recommend it, especially when you are set for a one-time occasion like prom.""
Book Our Best Ground Transportations For Leisure and Business
Ride Premium, Pay Minimum