14 Tips To Enjoy Your Party Bus Rental Ride In Toronto
15 Sep 2023 | 0 Comments
Are you planning to travel to your party destination in a party bus rental in Toronto? Then, you will definitely have a great experience while travelling on the bus. However, to enhance your experience, there are some tips that you can follow. Following them will make you enjoy a lot on your party bus ride. So, read below to know about those tips.
The fourteen tips that you must follow to enjoy your party bus are as follows:-
1. Make a plan beforehand.
You should plan your travel and the event beforehand. List the guests you want to book the party bus for. Moreover, fix the date and time of travel for the convenience of your companions. This approach will help you avoid stress later on and ensure your guests don't face any issues. 
2. Select the best party bus rental as per your requirements.
Sometimes, the party bus booked is not up to the mark according to the client's expectations. You can avoid this problem by making a list of your requirements. Those needs can be:-
Sound systems

Dance floors

Comfortable seating

Climate control

Luggage Storage
Then, you should choose the best party bus among the probable choices that you have. This foolproof strategy will ensure that you don't regret your party bus choice later on.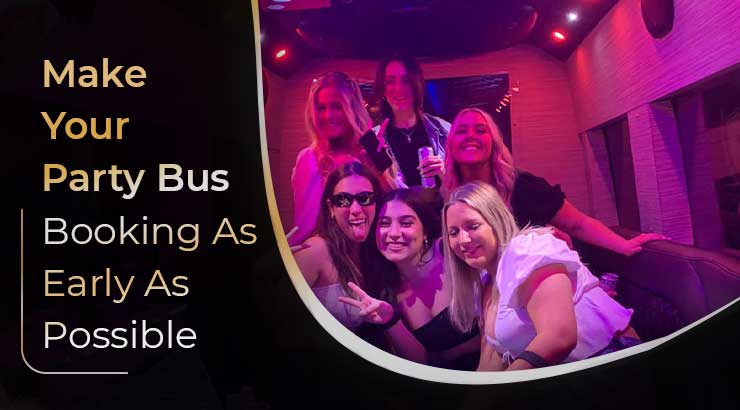 3. Make your party bus booking as early as possible.
Toronto has the biggest population in Canada and is even the capital of the Ontario province. That's why party buses in Toronto are always in high demand. In peak seasons, this demand can skyrocket to unimaginable levels. So, to book your favoured bus for the chosen date, you must book your party bus well ahead of time. 
4. Double-check the amenities of the Toronto party bus rental.
To avoid surprises later on, you should double-check the amenities of the party bus that you are going to book. You can either have verbal confirmation from the company representatives or have a live inspection of the bus. Asking about the specific amenities you want or looking for them in the inspection can ensure you get what you are promised. 
5. Choose comfortable clothes for travelling.
Travelling in a party bus involves a lot of moving around in the bus and even dancing. So, in case you are not travelling to a formal event, then you should consider wearing comfortable clothes for travelling. These clothes will make sure that you can dance on the dance floor of the bus and move around in it easily because it's about travelling on the party bus ride comfortably. 
6. Indulge in activities and games. 
To enjoy your time onboard the party bus, you must indulge in activities and games. It will also add a lot of adventure to your party bus ride. You can heighten the excitement level of your companions by playing the following games and doing the activities given below:-
Charades

Card games

Board games

Truth or dare

Dance off

Bingo
7. Capture memories
You will definitely get to make a lot of memories while travelling on the Toronto party bus. So, you mustn't forget your smartphone or camera to capture the special moments with your guests all through the ride. The breathtaking landmarks and skyline of Toronto will prove to be the perfect backdrop for clicking pictures. 
8. Follow the party bus rules.
There are some rules for party buses that must be followed by everyone onboard for a safe journey. These rules are made to ensure the security of all the guests. So, you and your companions should adhere to all the rules of the party bus. Furthermore, treating the party bus with care is also very essential. 
9. Be punctual
You should be punctual and start & end your journey on time. It will ensure that you utilize your rental period and avoid any extra costs for exceeding the prearranged time. You must also ensure that your co-travellers are punctual as well. 
10. Plan your itinerary
Planning your itinerary is a very important part of enhancing your joy on the party bus rental in Toronto. A well-planned itinerary will make sure that you save time on the bus while exploring the city. You can also select the exact route to view Toronto's iconic locations.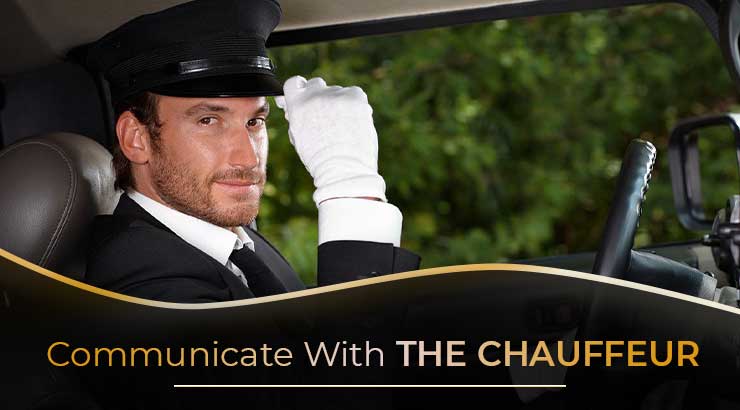 11. Communicate with the chauffeur.
After selecting and booking the best party bus rental, you should communicate with the chauffeur of your bus at least once. Along with this, maintain open communication with your driver all through the ride. They can suggest ways and provide you with helpful insights to have the best possible experience on the party bus.
12. Relish the views
Toronto has a lot of scenic views. Moreover, this city has a great balance of personal development and environmental conversation. That's why you can get to see huge skyscrapers and beautiful parks while travelling on the bus. Moreover, your guests will also get to enjoy the views throughout your journey. If you are planning to travel at night on the bus, then that will mesmerize you and your companions for sure. 
13. Create a playlist of your favourite songs.
One great way you can enjoy yourself with your guests on the bus is to listen to and dance to songs. You can make a playlist of your favourite songs and listen to them through the sound system. It will surely elevate your party bus experience to the next level. 
14. Reflect and unwind
Once your party bus ride has concluded, it's time to reflect on the beautiful memories you created along with your guests & the bus. You will realize that travelling in the best party bus rental in Toronto is not just another ride option but a surreal experience in itself. 
Final Words
By following the above-mentioned fourteen tips, you can enjoy your party bus rental experience completely.
If you want to book the best party bus in Toronto, then you must contact 6Party Bus Toronto today. We will provide you with the most affordable party bus options in Toronto. Book our party bus now. 
Leave a Reply
Your email address will not be published. Required fields are marked *